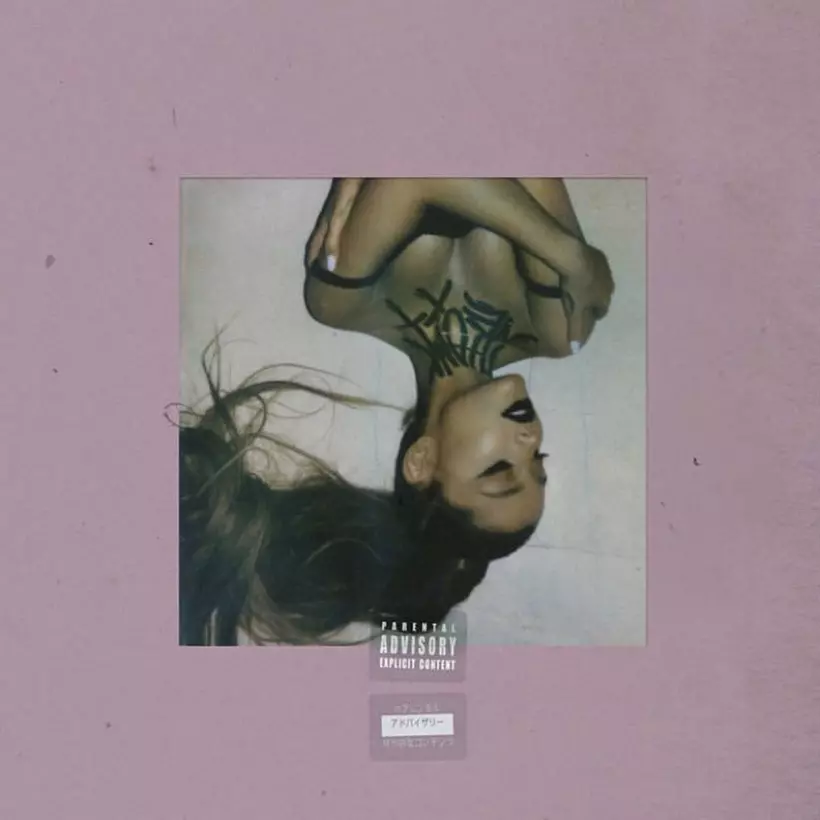 Releasing a follow up to one of the best pop albums of her career just shy of six months later was a bold choice, but we should've expected boldness from Ariana Grande immediately following the release of "thank u, next."  After calling off a wedding and the death of an ex-boyfriend, Grande's thank u, next is a pop ode to self-reliance and resilience.  This is both a chance for her to lay out her side of every story that's been published about her, but it's also a victory lap.  It has moments of brilliance, but it mostly feels like a kiss off to all the media attention she's been given and create her own narrative.  Sometimes, a plot twist in your own narrative is what cements you as pop royalty.
Thank u, next was entered with high expectations.  We'd spent the back half of 2018 following Ariana Grande's life.  Whether it was with memes or heartfelt social media posts, I felt like I couldn't go three days without reading about Grande.  We all became so involved in her narrative that it feels strange to not call her "Ariana."  Throughout thank u, next, Grande leans into discussing what's happened in her life in the past year:
I read the things they write about me
Hear what they're sayin' on the TV, it's crazy
It's gettin' hard for them to shock me
But every now and then, it's shocking.
On "Fake Smile," Grande has done what Eminem tried too hard to do on Kamikaze, and it resonates, because she performs with empathy and care rather than aggression.  While the title of this album implies a sarcastic, snobbish response, Grande is incredibly thoughtful throughout this album.  She's not resentful of the press; she's just had a tough year.
What's incredible is how likable Grande remains throughout this album.  A song like "7 Rings" has the potential to sound bratty, but Grande as rapper has the most interesting moments on the record.  So many moments on this record could've felt like a parody of Grande's life, but she never sounds insincere.  "NASA" has plenty of opportunity to lean into corny, but she has a way of making the cheesy pickup line nature of the chorus sound pleasurable.  The best moment on the album though is the ballad "ghostin."  A song that feels like an apology to Pete Davidson, Grande doesn't try to put on any façade.  She had the emotional intelligence to explore some shitty sides of relationships:
Baby, you do it so well
You been so understanding, you been so good
And I'm puttin' you through more than one ever should
And I'm hating myself  'cause you don't want to
Admit that it hurts you
I know it breaks your heart when I cry again
Over him.
It's not really the most favorable portrait of her relationship, but Grande is also laying her baggage out for all of us to see.  The lush production adds to the foggy, dream-like nature of loss, where we all feel lost.
Despite this being an album with an emotional core, Grande does add some bangers.  Besides the title track, "break up with your girlfriend, i'm bored" is a taunting and fun track to close out a record that takes an emotional toll on the invested listener.  "In my head" is Grande giving a subtle flex that feels much more prevalent in wake of her Grammy debacle.  Despite the lavish sounds and often slow-pacing, Grande has a number of tracks with a bounce that will take the listener to 90's R&B with a modern sensibility.
After a year where Ariana Grande was inescapable, she's showed that she's just as aware of all the attention we've given her.  She's opted to treat her audience more like a friend than a throng of adoring fans, and thank u, next is the collection that gives us her point of view on all that.  With Sweetener, Grande showed us she could make intricate, artistic pop music.  On thank u, next, she showed us that she isn't going to be bogged down by whatever her life throws at her.