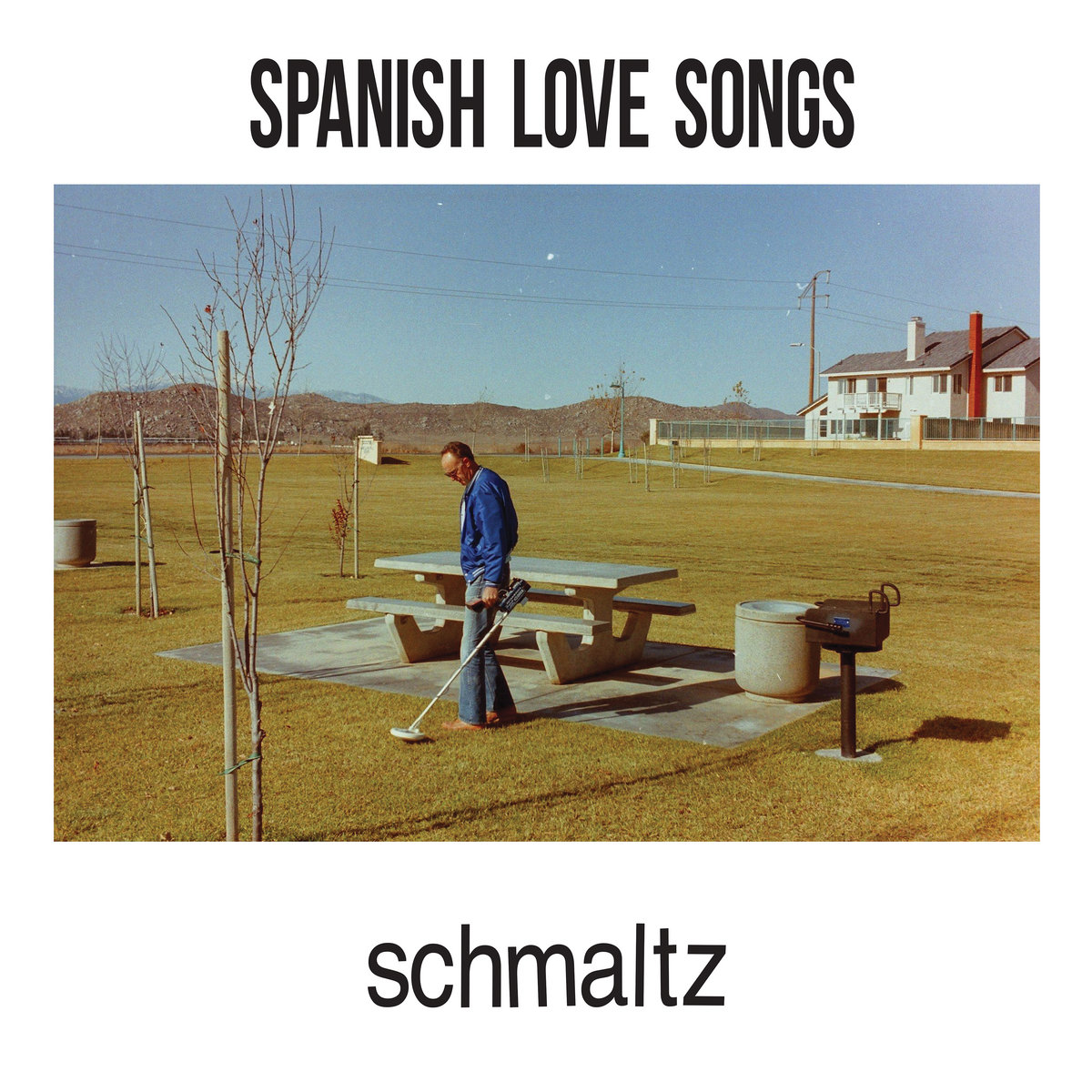 LA's Spanish Love Songs have all the promise of a band that can have real staying power.  They have the hunger of a band that wants people to hear their songs and feelings, and they have the talent to back it up.  Their latest album Schmaltz brings the breakneck intensity of hardcore, but the emotionality and varied sounds of emo.  They take the heartland-americana punk sounds of bands like The Gaslight Anthem or The Menzingers and tie in the heavy pop-punk sounds reminiscent of Upsides-era Wonder Years.  Schmaltz sees a band in the formative stages of becoming an excellent act that will only get better.
Spanish Love Songs have pinned down the heavy-intense song with a soft bridge that will demand audiences to sing-along.  Schmaltz is the perfect balance of a head-on assault and seconds to breathe.  The only gripe with instrumentation is the occasionally distracting synth.  It sounds too much like it got pulled from a Motion City Soundtrack song then got lost.  The band does find ways to make space work.  Their style allows for them to sound like a New Found Glory or Gaslight Anthem rip-off, but they incorporate just enough elements of post-rock-inspired emo to keep their songs fresh.
Since this is a pop-punk band, lyrics are integral.  Like the best bands in the genre, vocalist Dylan Slocum doesn't wallow on non-existent relationships or breakups.  Slocum's lyrical style is what I imagine The Upsides would've been sounded like if that fountain at Logan Circle had been off one more day.  He's constantly trying to get better, but he's stuck in a vicious cycle.  This is evidence from the beginning on "Nuevo" where Slocum sings that he "can't even walk down the street without someone staring at me."  This leads into the fast rager "Sequels, Remakes, & Adaptations" where Slocum laments, "Don't judge me for the failure I'm gonna be/I don't want to leave this couch. I'm afraid to go to war."  He captures a sense of early to mid-20's anxiety and fear where you feel like you're a failure or a fuckup, constantly afraid of doing the wrong thing and being very aware of time wasted.  This is perhaps best exemplified in the back to back punch of "The Boy Considers his Haircut" and "El Niño Considers his Failures."  The former a song about trying really hard to feel happy and comfortable in your decisions, and the latter basks in the anxieties that come with those attempts.
No one goes into a pop-punk record looking for the reinvention of the wheel.  Spanish Love Songs seem aware of this and don't aim to reinvent the wheel.  They're more driven by giving powerful, real suburban emotions.  They seem like a band that wants nothing more than to play for you, have you sing it back, and a haircut that hasn't been co-opted by Nazis.