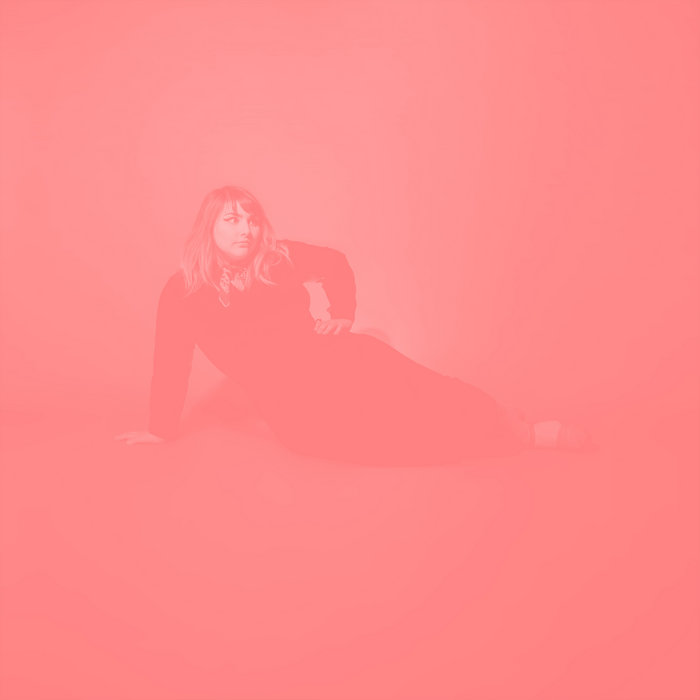 This isn't an album I would normally enjoy.  Debut albums from indie rock bands that toe the line between dream pop and emo are usually aggressively okay.  The songs are fine, but they don't become interesting until the second album.  That's sort of the case with Philadelphia's Kississippi.  Sunset Blush is both energetic and mellow, and it seems like the type of album that I'd shrug off as "fine."  Here's the thing: it's pretty good, and I've been really enjoying Kississippi's first album.
Frontwoman Zoe Allaire Reynolds' voice is completely comfortable in the music.  She has some pop-punk tonality and delivery in line with a number of Kississippi's contemporaries, but she also has a distinctive jazzy tone to her voice that makes her sound more unique.  She writes these sweet songs with vague and relatable lyrics.  In a low melancholy, she sings: "I'll make myself easier to want" on "Easier to Love."  The indie pop meets folk track "Who Said It First?" is a soft song that mimics sincere conversations that often take difficult turns.  "Cut Yr Teeth" shows Reynolds using imagery to discuss relationships:
Stories​​ ​​that​​ ​​wreak​​ ​​of​​ ​​fiction
Adorned,​​ ​​written​​ ​​in​​ ​​cursive
You​​ ​​were​​ ​​a​​ ​​catholic​​ ​​school​​ ​​kid
You​​ ​​kept​​ ​​quiet​​ ​​for​​ ​​fear​​ ​​that​​ ​​you'd​​ ​​chose​​ ​​this​
Dimples​​ ​​that​​ ​​cut​​ ​​through​​ ​​eyelids
Oh,​​ ​​heartlessness​​ ​​is​​ ​​burden
High​​ ​​lows,​​ ​​for​​ ​​you're​​ ​​uncertain
Of​​ ​​eagerness​​ ​​or​​ ​​fear​​ ​​that​​ ​​you'll​​ ​​lose​​ ​​it​
The songs are often reserved but sneak jabs in like the staccato delivery on a track like "Lash to Lash."  Reynolds can also alternate between songs that sound like they were meant to be played quietly and intimately to friends and songs that are meant for aggressive head-nodding on long drives.
What seems to make these songs pop most are the warm production and excellent synths.  Reynolds can write these fun and hearfelt songs, but they pop most when everything sounds like it's in the right place.  Kaylen Krebsbach is the group's real secret weapon though.  Take "Rinse and Repeat," a pretty good pop-punk song,  but the synths add new textures that make the song graduate from something okay to something great.  A number of the songs on Sunset Blush sound like the new tracks that Frank Turner has released for his upcoming album.  The difference is that Kississippi are able to make them sound authentic.  "Once Good" is another perfectly crafted song with a chugging early-aughts indie rock riff, but with production that makes it sound more like an atmospheric emo revival jam.
While Kississippi still has some room to grow, their debut album is really a great kick off point for the band.  It sets a tone that is emotive but not raucous.  They're able to play to strengths that make them sound like a band but also feel like a singer-songwriter without sounding confused.  Sunset Blush is all a great debut by a band that has put the time in establishing what they should sound like.