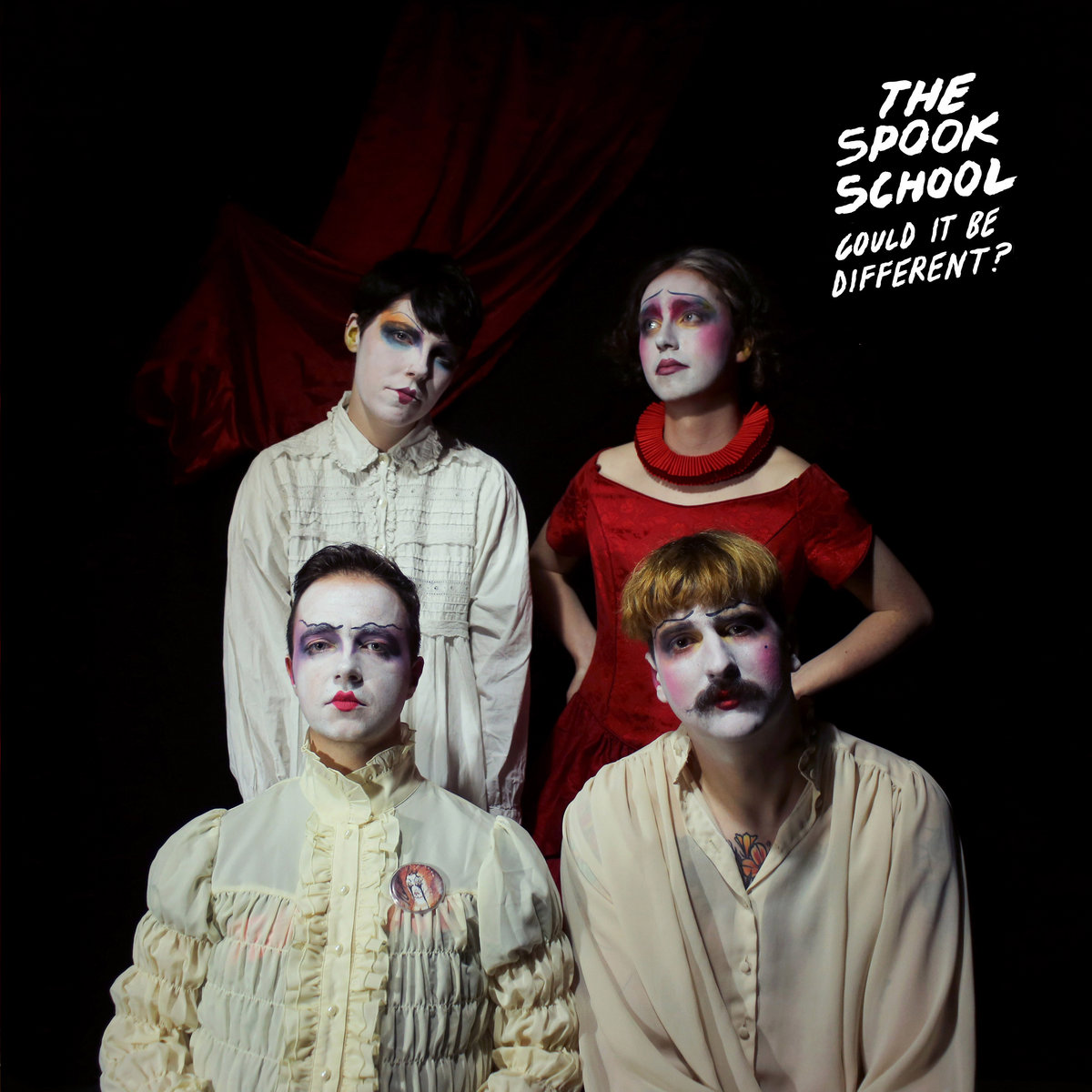 There aren't many artists that can recapture the catchy, emotional energy that bands like Modern Baseball and Diet Cig have been able to in the past few years.  Glasgow's The Spook School fully encompass all the best qualities of both those bands on their latest album Could It Be Different?  They balance between sincere feelings and snarky adolescent wit within a bright pop-punk frame that borrows from classics as much as it does from emo revivalists.  It's an overwhelmingly good album in a genre that has more and more felt exhausted of its creativity.
The dichotomy of the serious songs and the fun songs is best exemplified between the opening and closing songs.  "Still Alive" is a raucous punk banger that declares, "fuck you, I'm still alive."  The closer "High School" asks the simple question of what would happen if lead singer, Adam Todd, had played sports in high school: "Would you still like me…Would I still like me?"  The band takes young adult angst and channels it into a sheeny power pop with instantly quotable lines: "I still hate my body, but I'm learning to love what it can do."   Songs like "I Hope She Loves You" could've been written as 60's pop.  This focus on pop is reaffirmed with the mesmerizing vocal harmonies on "Bad Year."    The band's jangly sound makes for these great little teen anthems, and the alternating vocals between Todd and Anna Cory transition seamlessly making sweet, quick pop.
What makes Spook School so great though is their contagious positivity.  The songs are upbeat and have a pretty positive message, and not in an "I'm going to get better" sense.  They're pretty happy.  Sometimes, it feels like a reassurance like the chorus of "Still Alive," and sometimes, there's some negativity like on "Keep in Touch," but the goods outweigh the bad.  "I Only Dance When I Want To" is instantly relatable to anyone with a crush or in the early stages of a relationship.  The trials and tribulations of adults are still present here, but Cory and Todd seem to have a better grasp on them than their musical peers.
When the band touches on heavier feelings like in "High School" or "Bad Year," they never seem to dwell too long.  Even though "Bad Year" is a meditation on a terrible year, assuming the band are singing about 2016 or 2017, there's a search for some positivity.  "I admire your optimism" is a sentiment that any cynic can get behind.  "High School" is essentially a song that asks the worst question: what if?  We all have our sports in high school, whether literal or figurative.  Maybe that's why I've come to be so fond of this Scottish band; even if we need to confront those lethargic feelings, we can still dance.