The Grammys are usually predictable, but not painfully so, like this year.  This has been a year with a lot of heartache, and after the Grammys have blown it in nominating rock artists of consequence or giving the album of the year to an undeserving pick two years in a row, it's hard not to get a little cynical, but here are my best guesses of who will win and should win:
Album of the Year
Will Win: Lorde-Melodrama
Should Win: Lorde-Melodrama
Most years, the AOTY category is a toss-up between two albums, but this  year there are three contenders.  Even though Lorde and Kendrick Lamar are the favorites to win, Jay-Z's 4:44 is also definitely in the running.  That being said, Lorde had the best album of the year.  It marked a fully fleshed out pop artist.  She's graduated from the simplicity of Pure Heroine, and DAMN marked a downgrade in quality for Kendrick.  This is Lorde's year, but there is potential for an upset as she's not nominated in her native pop categories.
Record of the Year
Will Win:  Luis Fonsi & Daddy Yankee feat. Justin Bieber-"Despacito"
Should Win: Kendrick Lamar-"Humble"
This was another close pick, and it wouldn't be totally surprising to see the voters gravitate towards the ever gratifying Bruno Mars.  Still, "Despacito" was an inescapable hit.  "Humble" may be a little vulgar and upfront for the Grammy committee, but it's easily one of Kendrick's best songs yet, and it was similarly unescapable.
Song of the Year
Will Win:  Jay-Z- "4:44"
Should Win: Jay-Z-"4:44"
This one can also go to "Despacito" or the Logic song just for the Grammys to show how woke they've become to mental health issues, but it seems Jay has a good shot.  "4:44" has a great redemption narrative that Grammy judges adore.
Best New Artist
Will Win: Alessia Cara
Should Win: SZA
Really, I'm rooting for Lil Uzi Vert to pull a huge upset.  Cara has been plodding her way into the public consciousness, and this is the first year it seems she's reached a huge audience.  SZA was similarly inescapable though, and she had a massive amount of appeal for pop, rap, and R&B fans.
Best Pop Solo Performance
Will Win: Lady Gaga-"Million Reasons"
Should Win: Kesha-"Praying"
Kesha's return was massive, and "Praying" was a hopeful song in a firebomb of a year.  Gaga's winning wouldn't really be an upset, but Joanne wasn't nearly as important as Rainbow.  P!nk and Kelly Clarkson aren't even competition.  Ed Sheeran has a good shot, but his win would be truly undeserved.
Best Pop Duo/Group Performance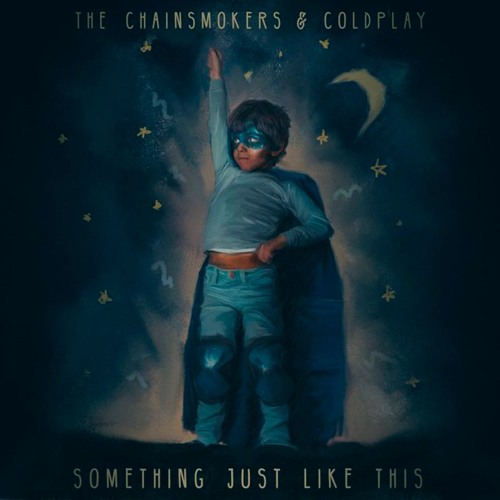 Will Win: The Chainsmokers & Coldplay-"Something Just Like This"
Should Win: Portugal. The Man-"Feel It Still"
None of the songs in this category are really good.  The Chainsmokers have churned out a steady stream of hits, but Portugal. The Man could be a good choice for being a slightly more artistic band.
Best Pop Vocal Album
Will Win: Lady Gaga-Joanne
Should Win: Kesha-Rainbow
Similar to the performance category, Kesha was more impactful, but perhaps Gaga actually made a better album.  Neither would be a wrong choice, but Rainbow was more fun and meaningful.
Best Rock Performance
Will Win: Chris Cornell-"The Promise"
Should Win: Leonard Cohen-"You Want it Darker"
A nod to both passed performers would be nice.  Cornell would probably win, because he has a more clean-cut sound.  Cohen could still get it though, mainly due to having a larger legacy.  Also, "You Want it Darker" is a touch more meaningful now as opposed to "The Promise"
Best Metal Performance
Will Win: Mastodon-"Sultan's Curse"
Should Win: Code Orange-"Forever"
Mastodon is more traditional metal, making them an easy call, but Code Orange has taken the metal world by storm.  Also, it would flip the scene on its head to give the metal Grammy to a female fronted band.
Best Rock Song
Will Win: Foo Fighters-"Run"
Should Win: Metallica-"Atlas, Rise!"
First of all, Metallica being nominated for rock as opposed to metal is total shit.  That being said, Dave Grohl is the most prominent figure in rock music today.  Voters eat that stuff up.  Metallica's Hardwired was their best album in decades, and they deserve the recognition, especially in a category that's so dry.
Best Rock Album
Will Win: The War on Drugs-A Deeper Understanding
Should Win: Metallica-Hardwired…To Self-Destruct
The War on Drugs are fine, and admittedly, they probably deserve this.  Metallica has my pick just as a personal preference.
Best Alternative Album
Will Win: Gorillaz-Humanz
Should Win: Father John Misty-Pure Comedy
I will rally against the word "Alternative" as a genre until the end of time, but Gorillaz's return was very well received.  Damon Albarn is the sort of mastermind that usually wins these awards.  A nod to The National or LCD Soundsystem would be appreciated.  Arcade Fire wouldn't be an out of left field pick, but it would be incredibly uninformed.  Still, Father John Misty's Pure Comedy captured a state of how everyone felt in this year with a detached cynicism.
Best Rap Performance
Will Win: Kendrick Lamar-Humble
Should Win: Kendrick Lamar-Humble
Kendrick is the favorite across the board in this field, and there is some room for upset with massive songs like "Bodak Yellow" or Jay-z's return, but it seems like Kednrick has most of these in the bag, and generally, he deserves it.
Best Rap/Sung Performance
Will Win: Jay-Z Feat. Beyoncé-"Family Feud"
Should Win: Kendrick Lamar feat. Rihanna-"Loyalty"
It won't be surprising if Kendrick wins here, but it is a toss-up.  The Grammys do tend to favor Beyoncé, and this seems like an easy chance to give her an award.
Best Rap Song
Will Win: Cardi B-"Bodak Yellow"
Should Win: Jay-Z-"The Story of O.J."
Okay, Kendrick will probably win here too, but barring "Humble," it seems "Bodak Yellow" would be a solid choice, as it was such an unexpected hit.  Jay's "Story of O.J." was one of the most memorable songs this year though, and it really was one of the most impactful off 4:44.
Best Rap Album
Will Win: Kendrick Lamar-DAMN.
Should Win: Tyler, The Creator-Flower Boy
This will almost definitely go to Kendrick, but Tyler's Flower Boy was his best yet, where Kendrick struggled to make a big return from To Pimp a Butterfly.  All around, Flower Boy is a better, more insightful album.